Today in Stemnitsa the weather was dreamy. The sun warmed the skin and the breeze was not so cold. When I went down to the square at noon I met a friend and sat at his table. We drank our coffee and a very interesting conversation ensued.
Then several of our acquaintances from the village began to gather, among them the Deputy Mayor of Gortynia, Nektarios Mparoutsas. We all started decorating the christmas tree under the bell tower. Many of the ornaments were hand made in various designs and colors.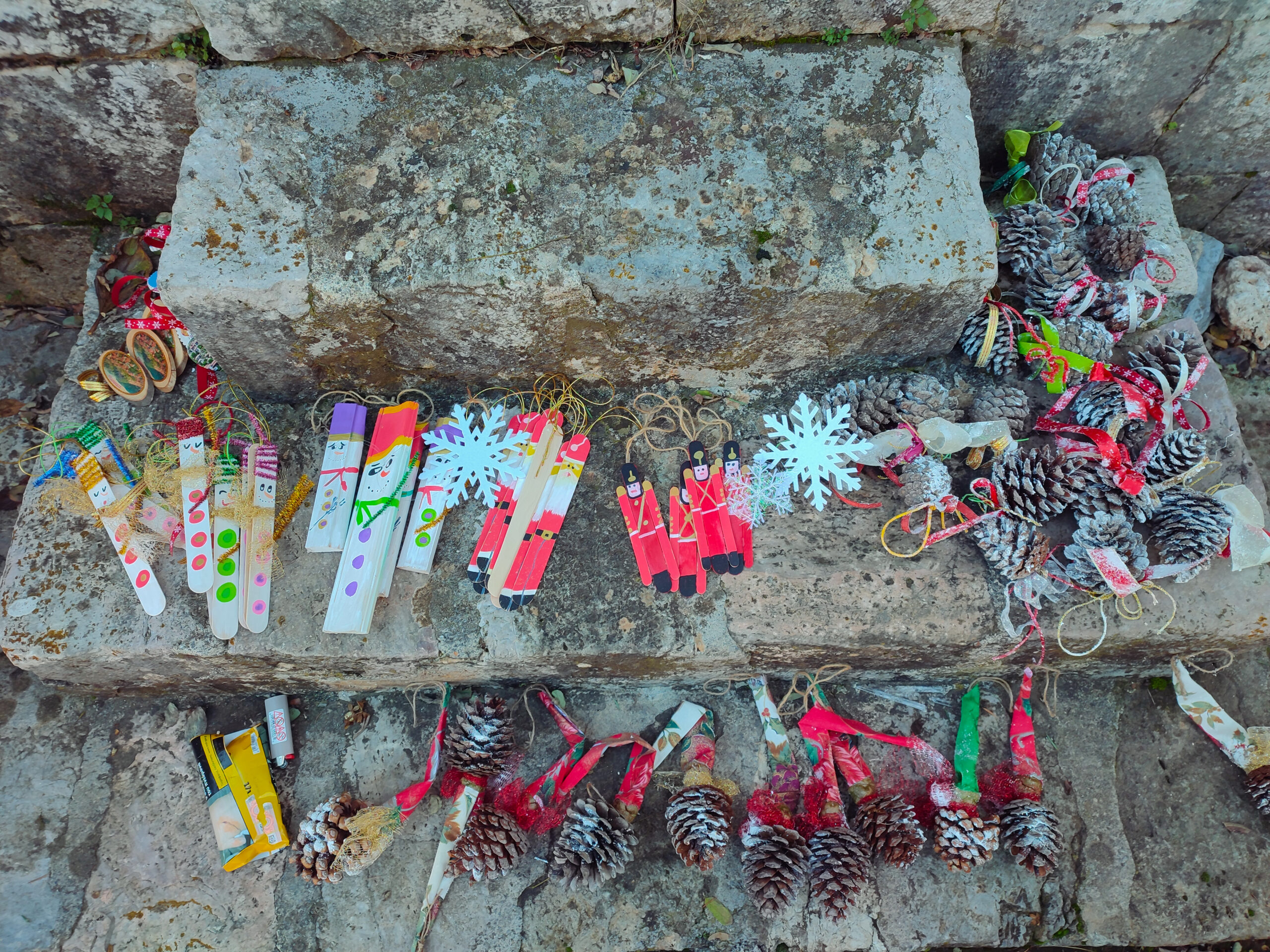 The younger ones of us climbed the ladder for the ornaments that had to go in higher places. It was a strange feeling, like you absolutely had to put an ornament on the tree to make the holidays go well! Tourists driving by stopped and took pictures of us.
Here I am! My favorite decorations were the pinecones-balls.
The holidays start in one week! I'm not in the festive mood yet. I think for that to happen you have to feel close to your people. Sit around a table or take walks in decorated and illuminated streets with your loved ones. But the time is coming! Very soon the classes will stop and I will be able to enjoy some quiet and festive moments.
Until the next article, I wish you have a great time. See you very soon!