Good evening!
The days are going smoothly now with sunshine, but very cold temperatures. This morning the thermometer read -3°C. It's only a few days now until Christmas and I'm starting to get into that mood as I'll be with my family here in Stemnitsa!
This week at school we are doing digital design lessons in a 3D program. It's more relaxed than workshops, where there's a frenzy of creativity and we go from one machine to another and back to our benches.
On Sunday I visited after a long time the little theater which is outside Stemnitsa and offers a wonderful view in the afternoons. I was there with my friend and graduate of the School of Silver and Gold, Sotiris Hatjinikolau. We talked, enjoyed the warm weather and played with the camera and the new tripod I recently bought! Yes, I finally made a small upgrade to my gear and I'm looking forward to some photo projects out in the woods.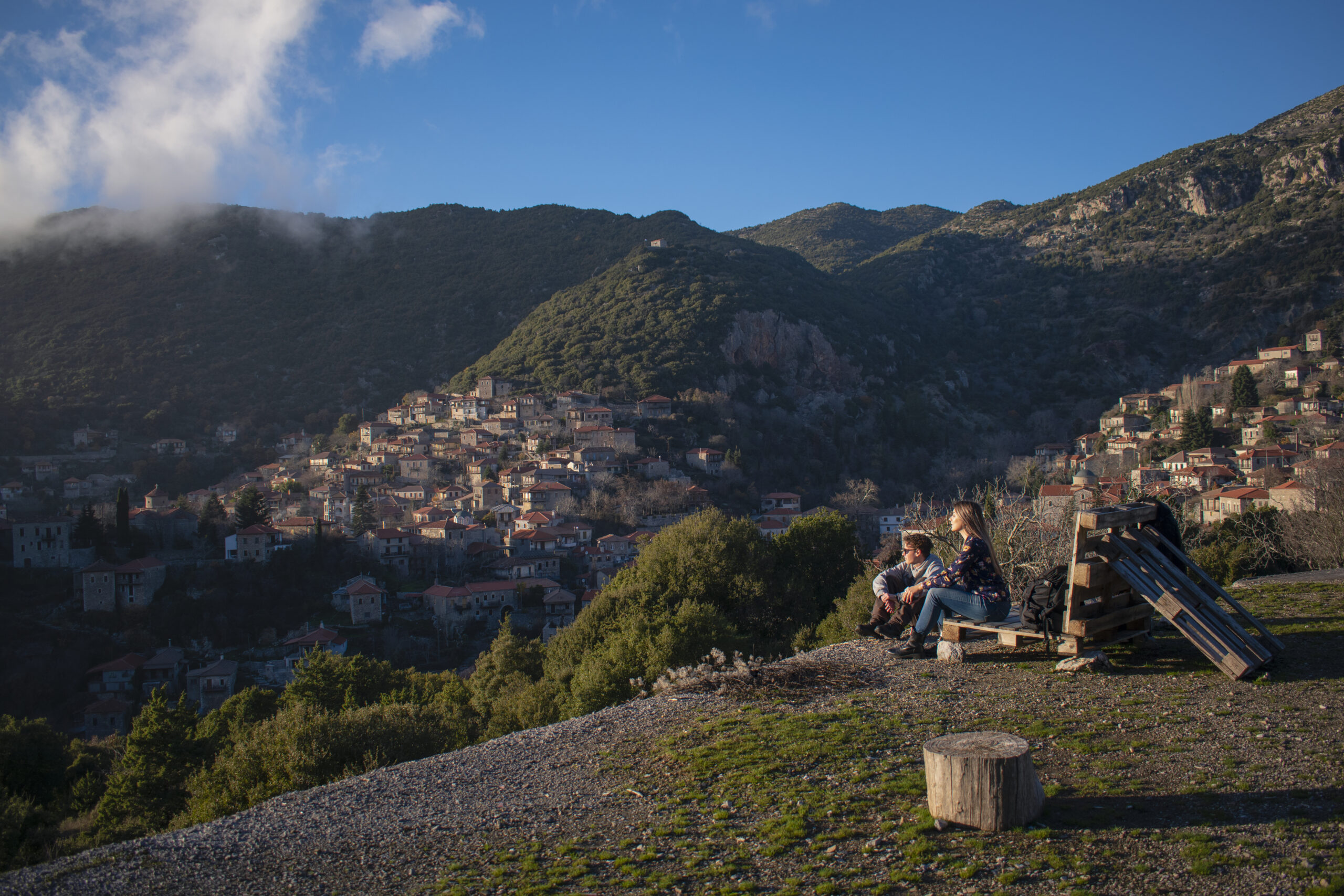 The little theater is an open secret. A spot that offers seclusion when you need it, but direct contact with the village. So you don't feel like you're really far away. In the photo you see a construction, like a large armchair, made of wooden pallets. I made it with Konstantinos Kissas last summer, another friend also a graduate of I.E.K.. It's comfortable enough to sit and relax, just if you ever come here bring a pillow or a blanket, it makes it more cozy.
On the way back we passed the path and not the asphalt road. It was very beautiful the afternoon light as it passed through the branches. It's unbelievable that it's December and nature has these colors. I don't know what happens to the weather, really. However, they say that Christmas will be good weather here. Let's see…
I also wanted to let you know that within the week I will be uploading a new vlog about how I spent the last two months here on the mountain. It will include excursions, daily activities and the backstage from the filming of "SAVE ME TO BE SAVED". I put a lot of effort into this, so I hope you like it! I will also update you on socail media when this is published.
Until then have a great time!
Hugs!