Good evening my dear readers! Easter was spent with him all those moments of joy with family and friends. For the last week I am in my hometown, Laconia, at my parents' house. This year's Easter was somewhat different. I was not able to see all my family members, but still I tasted at least a little of the warmth of the house and relaxation around the festive table, I met friends I had not seen for a long time and rested. It's a fact that I haven't taken many pictures with the camera, lately I have to admit that I'm not as inspired as I used to be. But one thing I can't resist is the light at dusk here.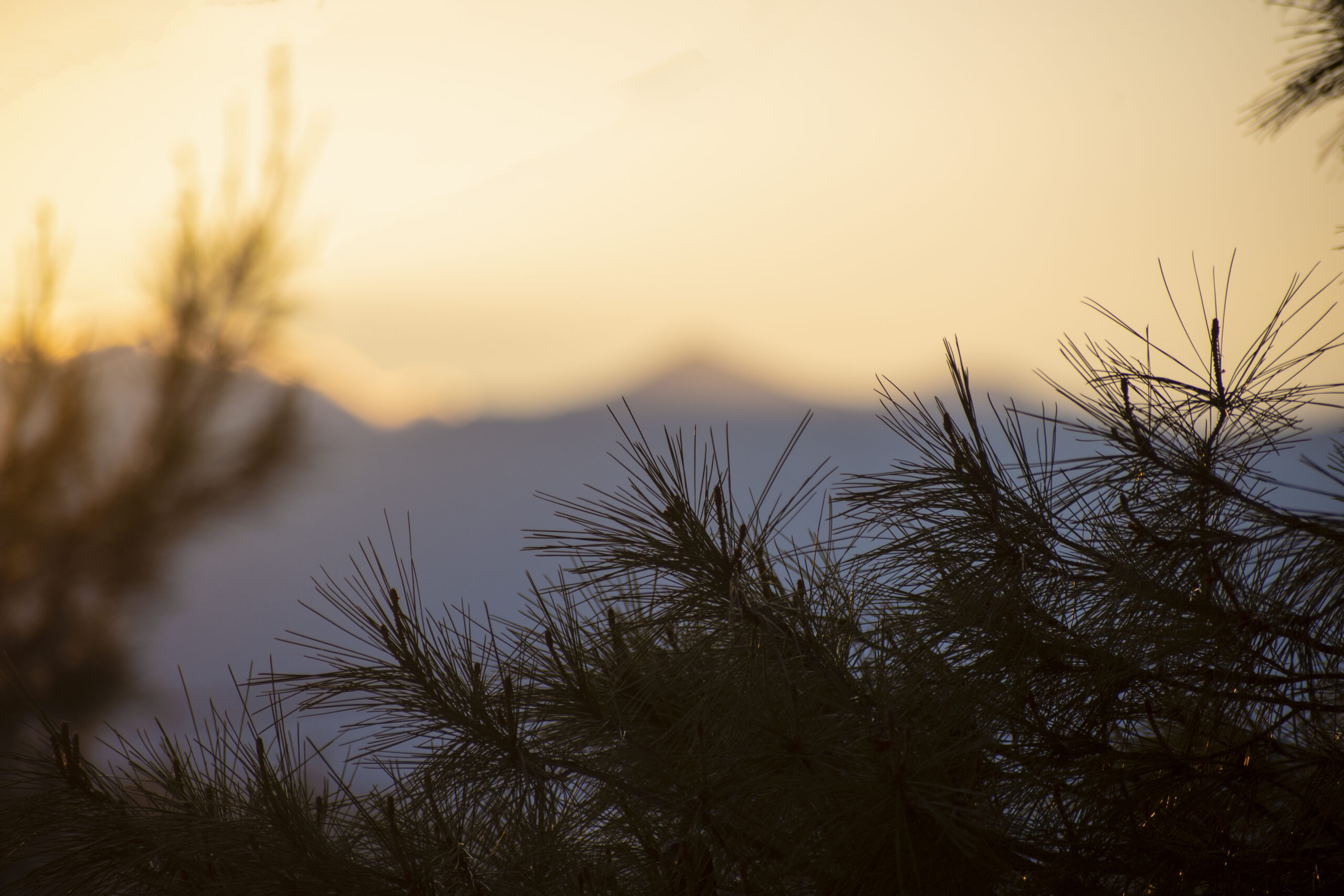 From the balcony of the house, through a few tree branches and some PPC cables, I can see far away the peak of Taygetus and a large part of its mountain range. It's one of the reasons I love summer mornings and evenings here on this balcony. Those of you who have been reading my blog for a long time may have an idea how much the mountain means to me. I don't know why, but it has always caused me awe and especially since last September, when I managed to climb to its top and witness the mysterious phenomenon of the pyramid. For those of you interested in learning more, I have written two articles about my climb there and you can read them HERE and HERE.
When I arrived in Vlachioti a week ago the snow on the top was noticeably more, but in just a few days enough of it has melted, due to the very good weather. This very view reminds me of the one when I was below the peak, near the shelter. Wow, I shudder just at the memory! The photo below was taken that September evening, a few hours before I summited. It was a beautiful afternoon with a bright blue and pink in the atmosphere. As I beheld this view of Taygetus, I felt within me a great sense of strength and joy!
After going out with the telephoto lens to capture the view from the balcony, there was no way I was going to stay on it alone. With the photo it's up to me to start! If I get the camera in my hands, then I get lost in it for hours, or at least until it stops having interesting lighting conditions. And telephoto portraits are one of my favorite subjects! The easiest victims of my target were the neighborhood birds of course…
The bird in the pictures below was carefree as he was standing away from me on the power lines, but I don't know what happened and he suddenly turned and looked at me, right into the lens!
Tomorrow I will return to beautiful Mainalos and my daily life there. As spring approaches I have a craving to create again and I think my inspiration is coming back again! She also makes her circle along with the seasons…
I will be there very soon.
Hugs to everyone!